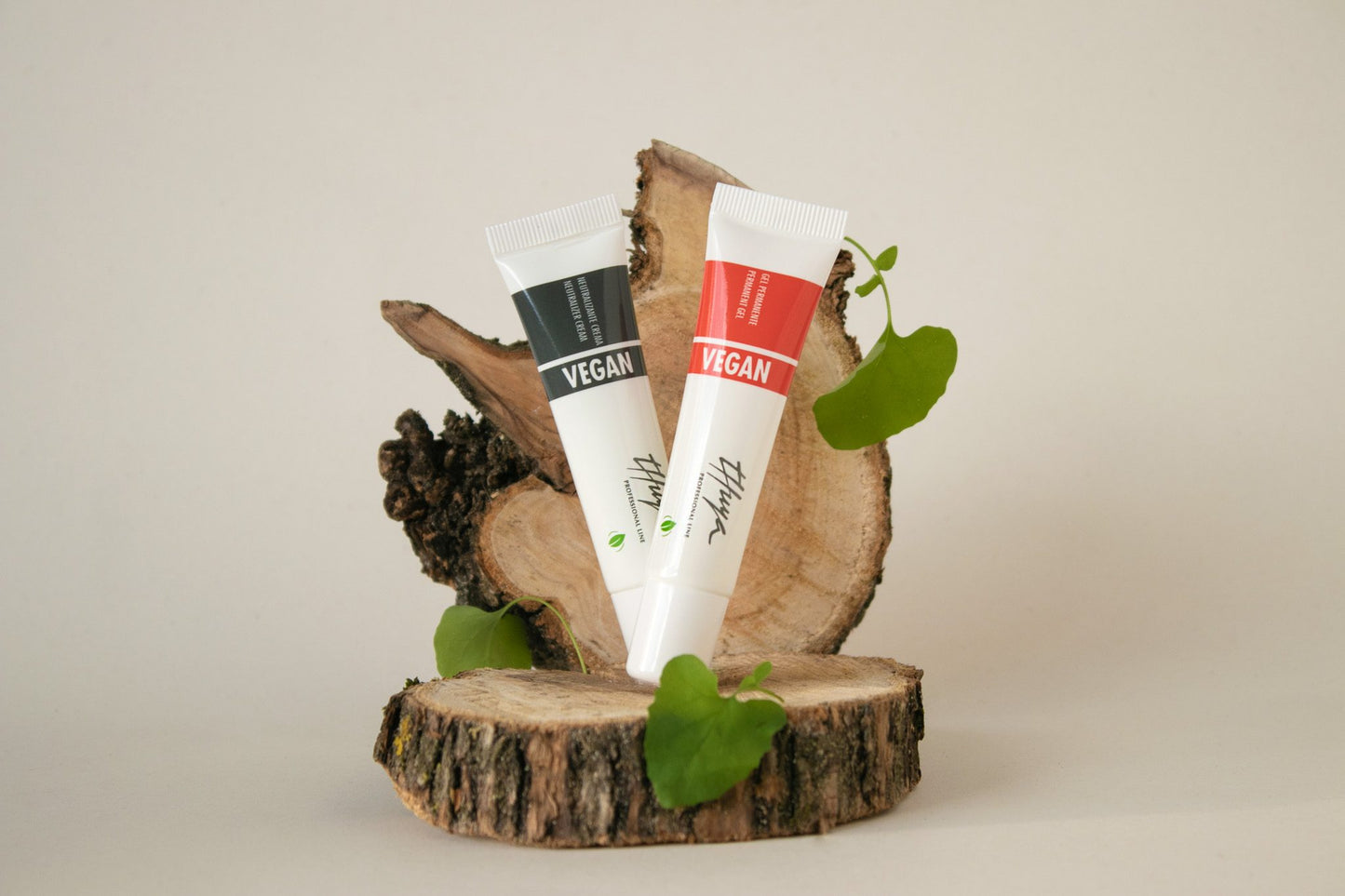 We launched a new completely vegan line to be able to offer all our eye treatments and services without any ingredient of animal origin.
Maintaining all its effectiveness and with the best formulation for the eye area.
What's new?
Thuya Vegan Cream Neutralizer 
Thuya Vegan Permanent Gel
Thuya Vegan Regenerating Cream
Thuya Vegan Colour Dream Kit - includes 3 vegan tints, cream dye solution, and color remover 
Year after year more people worry about the origin of some ingredients and are increasingly interested in a product that is 100% vegan
Non-animal origin
The new vegan line does not contain any ingredients of animal origin.
Same properties
We maintain the properties of the current range.
Aloe vera and argan oil
Argan Oil and Aloe Vera remain in the formula
Vegetable keratin
A hydrolyzed molecule derived from a combination of hemp and rice proteins.
Own laboratory
Formulas and active ingredients developed in our laboratories.
Tested